The membership is currently closed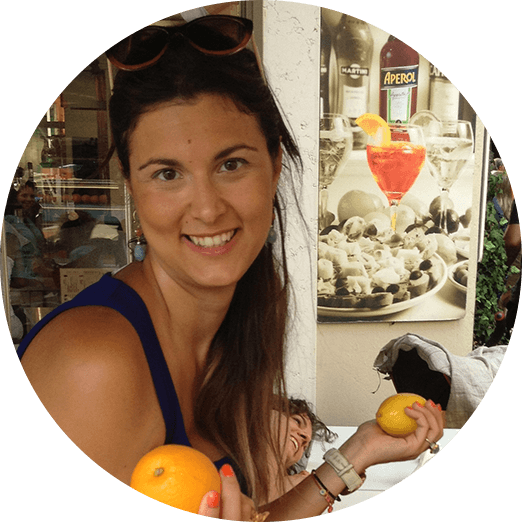 "Joining the HBC has been one of the best decisions I have made. The topics are all so relevant, well-presented and full of great suggestions. I absolutely love the networking too. For me, it feels so real, being part of this amazing community where networking happens from home."
Katerina, the Mediterranean Dietician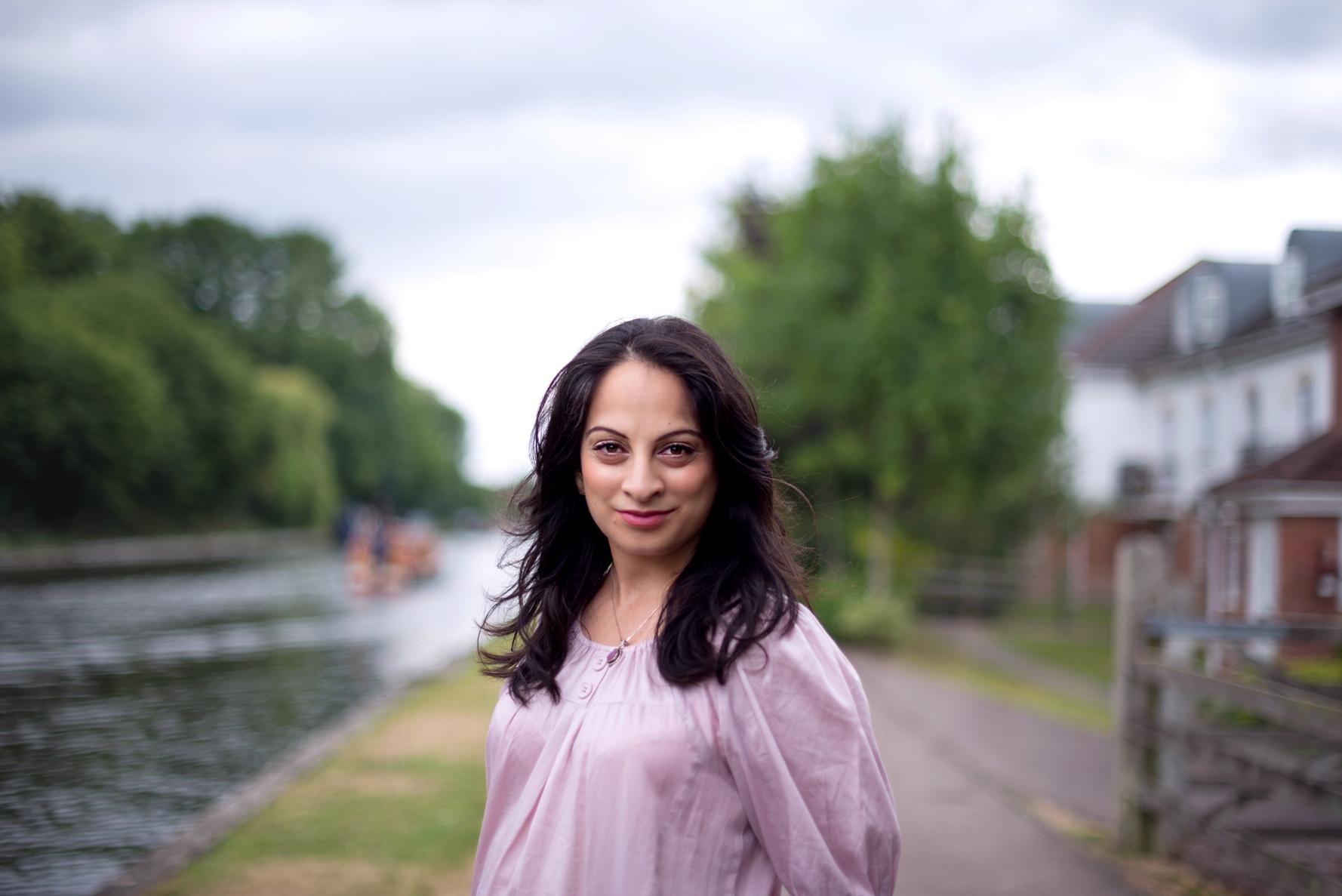 "I've always been a one-woman business and thought I could do it all on my own - which I have done since I started my businesses and it has gone well, BUT I realised with time (over the years), that I didn't have to do it on my own and being part of a like-minded community is crucial. Since I joined HBC earlier this year (and actually being an active member), I've not only done their online courses to improve my business, but shared my blogs, guest blogged, been en expert for their Online Summit and most importantly having had the opportunity to be mentored by Fab. Did I mention she is amazing and very helpful? I absolutely love this community and is essential to my business. Thank you Team HBC for all your hard work!"
- Kiran Singh, Lifestyle & Mindfulness Coach
Who are the HBC members?
---
Nutritionists, health coaches and chefs keen to share their knowledge with a more mainstream audience
Personal trainers, yoga teachers and studio owners wanting to transition to a more sustainable business model
Health professionals such as psychologists and doctors, as well as wellbeing practitioners looking to widen their reach through public speaking and external engagements
Full-time influencers and content creators looking for support and accountability, yet still not wanting to hand over their brand to talent agencies and lose their core messaging
Authors, editors and freelance writers looking to become more efficient with their writing and get more opportunities
What do all of these people have in common?
Magnificent dreams, and big, sequin-style boss pants
A genuine passion for helping others and being of service
The need to reclaim their time and simplify their work in order to enjoy life more
The passion and drive to become the incredible humans they are meant to be

"I just joined the HBloggersCom and I am so excited. I cant wait to learn, collaborate and grow. I will take "In Mint Nutrition" to the next level and hopefully meet a lot of wonderful bloggers along the way."
- Liv, in Mint Nutrition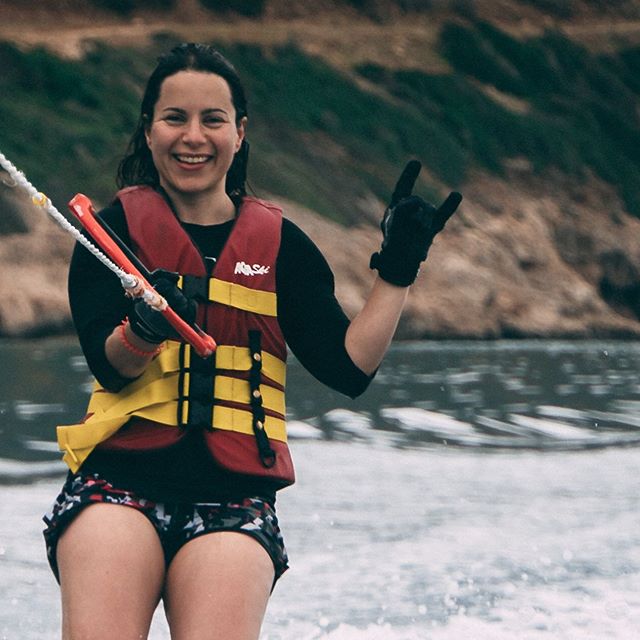 "I met Fab 6 years ago at one of her events, back then I didn't have a blog or a fitness business, but I was moving in that direction. Three months ago I went off to Crete to run fitness retreats. I knew I needed help with copywriting and presenting the business on social media so I signed up to the Health Bloggers Community.
I discovered the HBC online courses and made time to get through a small chunk of content every day after dinner. I can't highlight enough how enjoyable the courses were and how ideally crafted for someone to go through remotely in their own time. Fab has a knack for presenting content in a helpful, structured, easily digestible way. Thank you Fab and team HBC! Keep the courses coming!"
- Stella, More Life Adventures

Join the Health Bloggers Community and, as a loyal member, access our self-contained library designed to give you all the tools and expertise you need to take your content to the next level.
Join today to be part of the friendliest community out there, with thousands of bloggers and influencers worldwide.
We have all seen magnificent communities, promising to be the next big thing.
But, we are realists and we know what a busy bee you are.

Rome wasn't built in a day, and neither are great brands. This is why we condensed all our knowledge into simple, actionable lessons that - wait for it - can be accessed at any time.
The HBC #goaldiggers Portal
Collaborate with hundreds of people from all around the world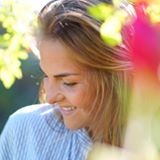 "The monthly Q&As are incredibly useful: you never know what it can lead to - either that be new followers or new opportunities etc.. I truly believe in having a good relationship with a brand, and if that means I will get less payed for a job -then that totally fine too. It's all about finding a balance. Thank you so much team for taking your time to share your knowledge with us - YOU ARE THE BEST!"
Lilo, Honey and Roots
Scared of not being able to keep yourself accountable?

Don't worry, we've thought of that too!

You'll join our portal with fellow bloggers and influencers to keep you accountable, receive daily digests and join our monthly Q&A calls
Receive incredible opportunities to increase your exposure, as well as brand campaign alerts to start monetising your content via partnerships.
Each month we update the membership with new guides, micro-challenges and tutorials. You are welcome!

The Foundation Course
Learn the tricks of the trade
You'll get access to our challenges and masterclasses, constantly updated Q&As and interviews, as well as to our foundation course.
The course will teach you important strategies and techniques around building a successful brand, especially in the age of social media. It's designed to guide you through the key steps to gain clarity, consistency, save time and refine communication.
What to expect from our Foundation series
All modules are recorded in short, bitesize videos to ensure they are really easy to consume and not at all overwhelming. The best bit is you can watch in your own time and at your own pace.

Step 1: Your Vision
What's that mission that gets you up in the morning, and out the door? What is it that really lights you up each day? We want you to get clear on your mission and goals in order to create a magnificent brand. No vision, no growth.

Step 2: Content Strategy
We want you to create MORE in less time. We'll explore how a well-organised content calendar can help you save time on your blog, as well as the key steps to find who your ideal reader really is. We'll also touch on why collaborations can save time for your blog, and how you can harness them effectively.
Step 3: Website and Design
Join us for a series of workshops (+ workbooks, a bonus sheet and a colour palette sheet) focusing on how to create a cohesive brand for your blog, working on both the brand content (including mission statement and your blog personality), and the visual aspect of branding your blog.



Contents
Prep Work: The Getting Started Guide #goaldiggers
Available in days
days after you enroll
Monthly Micro-Challenge & Yearly Content
Available in days
days after you enroll
The HBC Foundation Series: Your Goals & Audience
Available in days
days after you enroll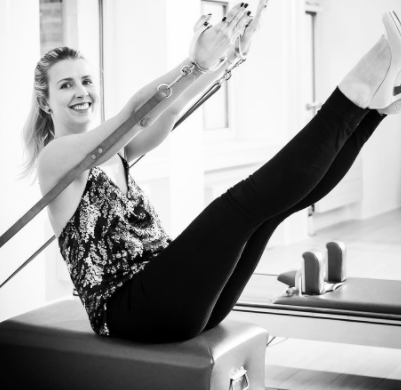 "The HBC online magazine and newsletter alone are some of the most helpful resources I've encountered when it comes to health and wellness blogging. Signing up for the membership was a no brainer because of that."
Evgenia, Koula Wellness.com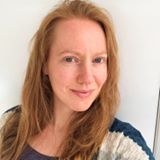 "I feel more confident now in how to talk about negotiations with brands, and also the point on doing a series of posts is very useful. It is so true that the more of a relationship you build up with the brand the further it will go, so that makes a lot of sense."
Mairi, Ginger Vegan
The VIP experience: Team Guacamole
Join us for our VIP plan and join one of our VIP teams. The Team Guacamole will be able to access incredible bonuses to truly grow their brand and make a bigger impact.
Get dedicated support for the HBC founder and award-winning entrepreneur Fab Giovanetti.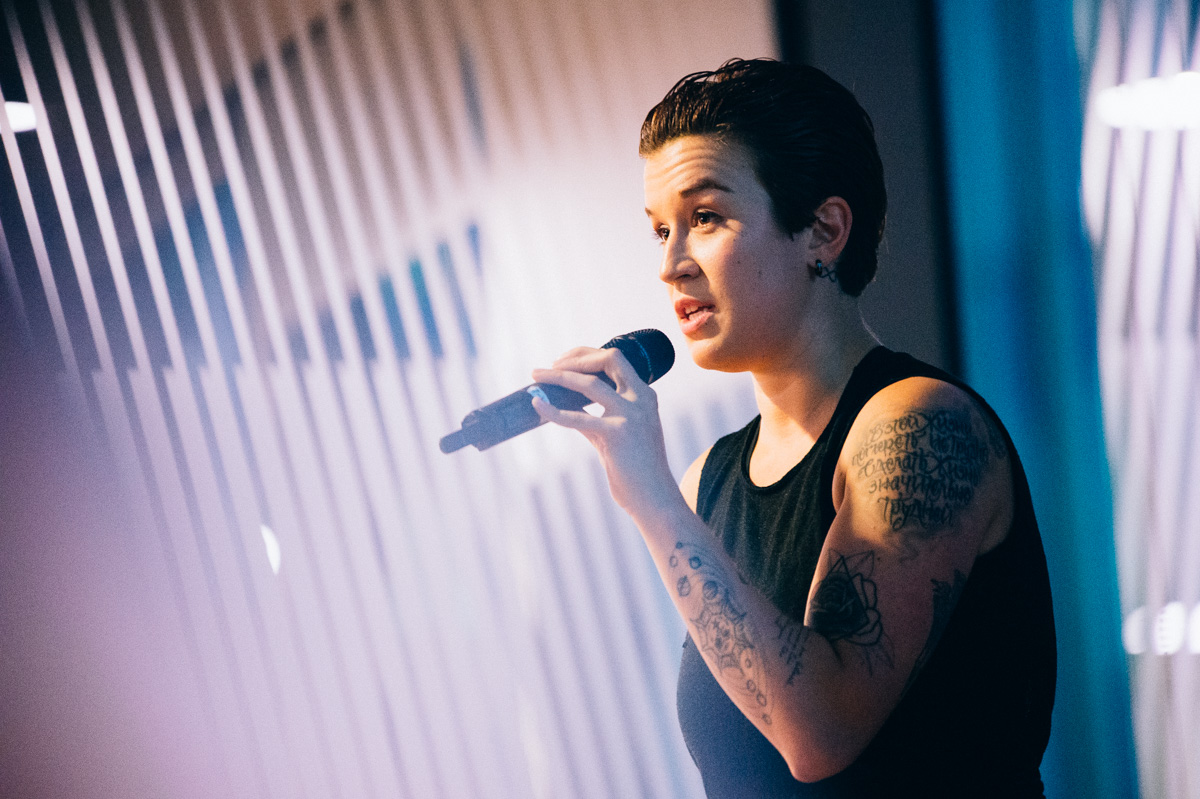 VIP team group coaching access

Small weekly group coaching with 1 to 3 people - where you can get your questions answered and feedback on your work from our founder Fab Giovanetti and your team members.
Monthly business and marketing strategy workshop

This is a very special call, where you will be in a breakout group with your team members, where you can discuss your progress, help each other and get support from our team leader. Small group calls like this one are worth up to £100 ($125)
Premium courses bundle
Access our premium courses including our Digital Mastery course (for people looking to launch a course or digital product) and Content Mastery course (all about content and photography) worth by themselves £500
Get clear on what makes YOU unique
What's that mission that gets you up in the morning, and out the door? What is it that really lights you up each day? We want you to be able to share you mission with the online world in order to create a magnificent brand. No vision, no growth.
We want you to create MORE in less time.
We'll make sure that you get your voice heard via our magazine, as well as exclusive contributions and opportunities online and offline (UK only) to share your story with over 60,000 people EAGER to hear what you have to say.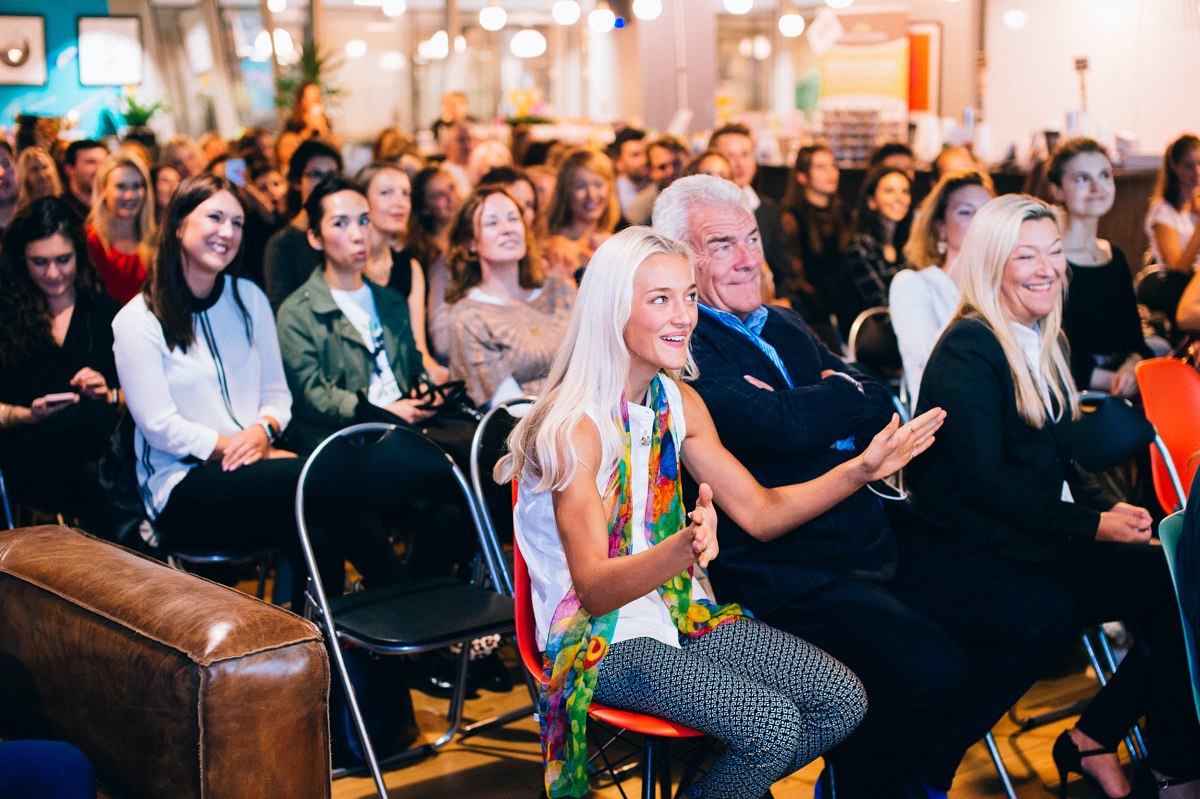 Don't take our word for it...
"Through HBC I've met some wonderful people. Like-minded people who now inspire me everyday with the work they do. Although I've only been a HBC-er for a few months, my skills and confidence have grown. This growth I attribute to the close-knit nature of the group and the undying support we all show each other."

Amy Meegan, The Baking Nutritionist
"The HBC has been incredible for me - not only in my blogging journey, but also life in general as I have met the most inspiring & supportive people through this community!"

Romy, Romy London UK
"I've been a part of the HBC community for what feels partly like a short time and partly like a long time. Short because I think it's only been three months. Long because so much has changed and evolved since being welcomed into he community so greatly. HBC has given me the chance to attend the summit and learn from other blogger & influencers. It's also given me the opportunity to grow and create events in my local area. I never would've thought it possible without this support. Thanks to you Fab you diamond"

Cam Dempster, NL Perform
"I love being part of the Health Bloggers Community. It really does live up to it's name; I've met so many friends through the community and there is a real spirit of support and collaboration. I feel that being part of the HBC has increased my confidence in my blog and given me many new opportunities."

Rachel Evans, Healthy and Psyched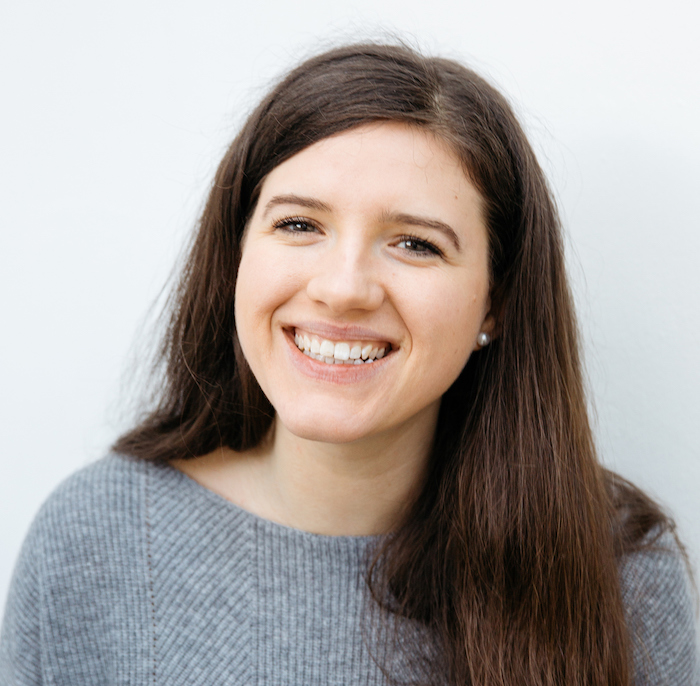 "I really enjoy being part of the membership. It's so useful to get feedback on what we've done - it's reassuring to know you are on the right lines or to get suggestions on how to improve."
Rachel, Healthy and Psyched
The membership is for you if...
You've seen other influencers successfully launching books and events via Instagram and their newsletters, and want to do the same
You have a great idea for a brand but do not know where to start
You heard about passive income (aka making money in your sleep), and you are ready to give it a go
You've seen other influencers working with brands and promoting amazing products
You always have one eye out for the latest trends and are excited to share them with your audience
You want to learn how to grow your audience by working with others
The membership is not for you if...
You are not interested in making money out of your passion
You do not want to create a constant stream of income out of your expertise
You are not willing to create an evergreen system to promote your offerings
You are not interested in making money with your writing
You are not interested in charging brands and agencies for the value you are providing
You are not willing to engage constantly with your readers and provide them with the best content

Join today to be part of the friendliest community out there, with thousands of bloggers and influencers worldwide.

Frequently Asked Questions
How long do I have access to the membership?
This will depend on the plan you decided to purchase. After enrolling for our membership, you'll get unlimited access to this course for as long as you like - across any and all devices you own. Lifetime members will be able to access our course content forever. If you have paid a monthly subscription, deleting the subscription will result in you losing access to the membership.
How can I access the private portal?
As soon as you join the community, you'll be prompted to join our amazing group of bloggers and influencers. You'll also find links to our Facebook groups. Make sure you take the time to make new friends!
How often will I receive notifications?
You'll receive daily digests via email from our portal with latest micro-challenges, resources and conversations from the #goaldiggers. You can choose to unsubscribe from those digests, as well as have push notifications for the mobile app. For daily support and ideas, you can simply access the membership portal.
Refunds and cancellations: how can I cancel my subscription?
Lifetime members have 14 days FROM DATE OF PURCHASE to request a refund. Current members can cancel the membership subscription AT ANY TIME from their own dashboard. We do not offer refunds for the current billing cycle, so please make sure you know when your next payment will take place. The membership is powered by Teachable platform, so do not hesitate to contact them for any issue.
How can I access the tools on mobile?
In the HBC membership dashboard, you'll be able to see all the links for the latest versions of the app.
Where can I access all of my courses and challenges?
You can simply access all the content via the links at the top of the page (My Bundles) or under "Included Content" on the left hand side of your dashboard.
How much time is required from me weekly?
Our members tend to check the portal once to twice weekly - our content is scheduled to require you no more than one hour of work each week.
I've seen similar memberships in the past—what makes this different?
The people and the level of accountability are two key differences. We pride ourselves to be a big family and partner with key players in the wellness industry. We also offer multiple touchpoints (including calls and Q&As to truly make you feel supported every step of the way.